The Action Builders Team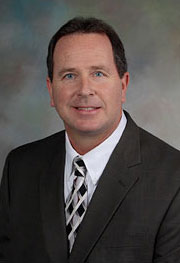 Mark Rovere
President and Owner
Mark Rovere has always had a desire to build and create. Our customers love the creative ideas and suggestions Mark offers them during the building process.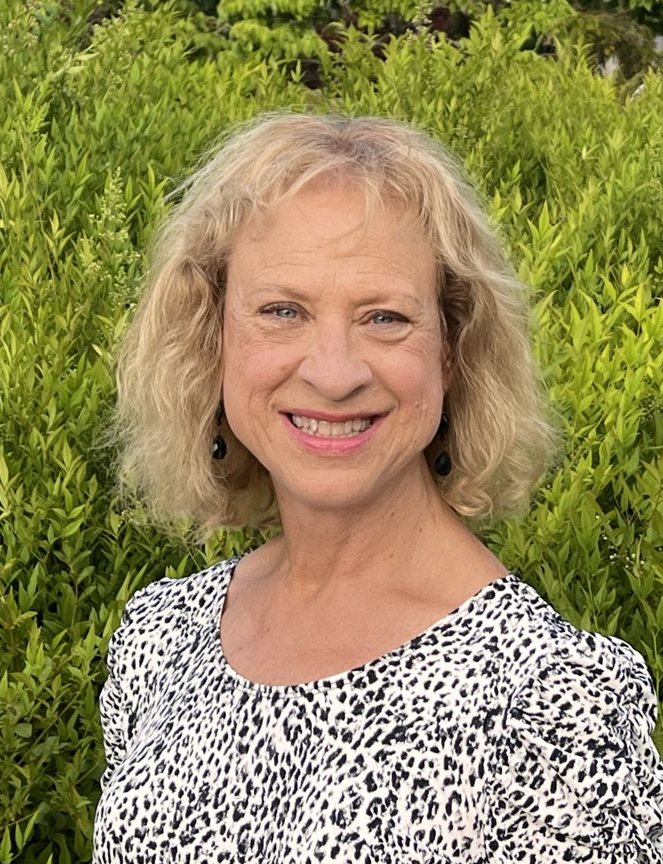 Diane Rovere
As a licensed real estate agent Diane can sell their customer's existing home once their new custom home is finished.
Mark earned a residential home builders license in January of 2003 and formed Action Builders Inc.  Five years later Diane left her 24-year career at Teledyne Brown Engineering to work full-time for Action Builders.  We started out building spec homes that we sold after completion…our first one being in Magnolia Springs subdivision.  Our first pre-sale custom home was in 2005 in High Mountain Reserve subdivision and we built our last spec home in 2008 in Whitehall subdivision.
What a whirlwind it has been getting to build beautiful custom homes for all these years.  We can honestly say there is never a dull moment!  We feel so very blessed to get to meet so many amazing people and customers and to have the privilege of building their custom home.  The fun part with building custom homes is that no two homes are alike with each one being unique to our customer.  It is exciting for us to know the great memories they will have in their custom home with their family that they will cherish forever.   Of course, we love the many friendships we have formed with our customers that continue after the home is finished.  That is truly why we love what we do!
Mark and Diane decided in 2009 to take it up a notch and earn the Certified Green Professional (CGP) designation from the National Association of Home Builders (NAHB).   Mark has been incorporating green products in custom homes for years with the use of tankless water heaters, low flow showers, toilets, and irrigation systems, indoor air quality fresh air exchange systems, high efficient heating and cooling systems, closed cell and open cell wall insulation, conditioned attics with an energy recovery ventilator, high efficient low e windows, tech shield on roof decking for lower attic temperatures, insulated garage doors, conditioned crawl spaces, compact florescent lighting, LED lights, geo thermal HVAC units, and insulated concrete forms (ICF).  Action Builders is a committed leader in Green Building.
Mark earned the Graduate Master Builder (GMB) designation from the National Association of Home Builders in November 2011.  He is currently the only builder in North Alabama  who saw the importance of higher education in the building industry and pursued and earned this master builder designation.  Education is very important to Mark and learning new processes and better ways of building is something he continually focuses on.
Mark and Diane earned the Certified Aging-In-Place Specialist designations (CAPS I and II) from the National Association of Home Builders in 2013.  To further their knowledge and expertise with aging in place they attended training in 2020 and received the CAPS III designation.  Whether you are planning ahead for aging parents, a handicapped child, or your own future needs, an Aging-In-Place home is one that accommodates inevitable physical changes.  If you are like the majority of Americans over the age of 45, you want to continue living in your home throughout your maturing years.  Aging-In-Place means getting to live in your home safely, independently, and comfortably, regardless of your age or ability level.  Working with a builder who is certified and experienced in Aging-In-Place homes is important as there are so many features and options to consider.  It is definitely less expensive to incorporate these options while the home is being built instead of having to come back at a later date and do a more expensive remodel as the needs arise.  As Certified Aging-In-Place Specialists, Mark and Diane have the answers to your questions.  We have been taught the strategies and techniques for designing and building aesthetically pleasing, barrier-free living environments.  We enjoy working with our pre-sale customers in planning and building a custom home where our customer can gracefully age in place in the comfort of their own home.
Mark was born and raised in Florence, AL.  His father immigrated to the United States from Italy in the early 1930s when he was in his late teens.  He met Mark's mother in Waynesboro, TN and they moved to Florence, AL and called it home.  Mark is one of five children, having 4 brothers and a sister.  Mark is the youngest of the brothers and the sister is the youngest of all the children.  His dad was a builder in Florence and also worked masonry on bridges on the Natchez Trace.  Mark and his brother helped their dad build their family home in 1976.  After graduating from Bradshaw High School he accepted a construction position at the Yellow Creek Nuclear Plant in Iuka, MS and worked until it was closed in the 80's.
On a Personal Note….Getting to Know Mark & Diane
(maybe more than you ever wanted to know) 
Mark moved to Huntsville in 1987 and began a 14-year career in precision welding in the aerospace industry getting to work on numerous prototypes that flew on the space shuttle.  After getting lay-off papers due to a government contract ending, he decided, in January 2002, to start Remodeling Plus.
During 2002 the remodeling jobs kept getting larger and larger where he decided in December of that year to study for a home builders license.  He took (and passed) the test in January of 2003.  He received a residential home building license in February of 2003 and established Action Builders Inc.
Diane was born in Memphis, TN and her dad moved the family to Huntsville, AL in the early 60s to accept a job at NASA working in the computer lab.  One really neat event that she (sorta) remembers is attending the launch of Apollo 11, where Neal Armstrong walked on the moon.  Her parents met in Memphis at a recording signing party.  (If you're interested in more details on that you can find it below.)   Diane has a sister, Lisa, that lives in Pennsylvania with her family and 2 of their grown kids and families.   After graduating from Berachah Academy Diane attended Bob Jones University in Greenville, SC and received a B.S. degree in Business.  She started working at Teledyne Brown Engineering in 1984 until she left in 2008 to work with Mark at Action Builders Inc.
Mark and Diane met in May 2001 while both working at Teledyne Brown Engineering.  Mark got laid off a month before their wedding in November 2001.   Who would have thought that getting laid off was the best thing that ever happened as it lead to Remodeling Plus in 2002 and Action Builders in 2003!
In 2019 Mark and Diane started having serious conversations about getting a dog.  Mark had not had a dog since high school and Diane had never had a pet.  A home builder friend of Mark's has a Belgium Malinois that he would bring to some of the home builder meetings so Mark decided to talk with him about getting a dog.  We ended up talking with a Belgium Malinois breeder in Blue Mountain, MS and went there on January 20, 2020 to pick up our absolutely adorable 8-week-old Kona.  For those who are not familiar with a Belgium Malinois, the Navy Seals use that breed on a lot on their missions and we've been told that is the breed that got Bad Daddy.    Talk about a life changing experience….that's how we feel about Kona.  He has brought us so much love and joy!
You might wonder what we like to do in our spare time when we're not building homes.  We love to take Kona hiking!  And living on 3-1/4 acres gives a lot of play space at home for us to enjoy with Kona.   We also enjoy gardening.  In three of the four seasons you will find us outside most evenings, whether it is playing with Kona, burning in the firepit, watering plants and vegetables, or whatever we find that needs to be done.  We also love watching Alabama football (Roll Tide!) and watching movies in our theater room.
As you can see in the beautiful custom homes that Mark builds, creativity is a part of who he is.  He enjoys spending time in his workshop.  He built a really cool French cleat mounting system on two walls in the workshop.  He has built several beautiful tables for their home from live edge wood and has also built several decorative pieces.   His latest project was building custom shelving in their Laundry Room.
What are their favorite foods you might ask?  With Mark's dad being Italian it probably comes as no surprise that Mark's favorite food is….Italian.   His favorite go-to dessert is either carrot cake or pecan pie.  Believe it or not his favorite carrot cake comes from Publix.  Diane's favorite food is their weekly grilling salmon on the Traeger.  Her favorite restaurant is probably BJ's because of their Pizookie that she and Mark love to share.   Her all-time favorite dessert is the chocolate chip cookie at Chick-Fil-A.  She claims they are THE best cookie ever.   In the winter time you might catch Mark & Diane cooking a roast or boston butt in their wood burn fireplace.  Talk about delicious!
Mark and Diane enjoy being a part of Church of the Highlands.  Diane is involved with the Campus Host Team, where she serves as a door greeter each week.  She is also involved with the A-Team for more behind the scenes activities.   We love the difference our church makes in the community by providing us opportunities for us to serve!
Lastly for you music buffs out there we thought we'd include a brief synopsis of Diane's dad's brief dive into the music industry in the late '50s and 60's, which started in Memphis, TN.  From 1955-1959 her dad played guitar for several bands and worked with notable artists such as Carl Perkins, Elvis Presley, Johnny Cash, Jerry Lee Lewis, Howln' Wolf, and Roy Orbison.  His relationship with Charlie Feathers, the King of Rockabilly, was what sparked his musical career and with Jody Chastain and Jimmy Swonis they recorded several songs including "I Can't Hardly Stand It."  While working at NASA during the day in the Computation Lab, he wrote "You Don't Hear."  Kitty Wells recorded the song in 1965 and it reached #2 on the country music charts.  The song "Can't Hardly Stand It" was played in Quentin Tarantino's Kill Bill volume 2 soundtrack in 2004.
"We Make It Happen"