The Action Builders Team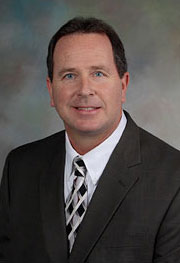 Mark Rovere
President and Owner
Mark Rovere, president of Action Builders Inc., has always had a desire to build and create. He quickly developed a reputation for the high quality workmanship and intricate details. Our
Read More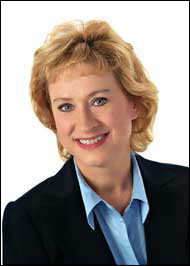 Diane Rovere
Diane is a licensed real estate agent and is glad to work with their customers to either help them find a lot or property to build a custom home and/or
Read More
Mark Rovere, owner and president of Action Builder's Inc., has always had a desire to build and create and follows in his dad's footsteps as a second generation builder. He quickly developed a reputation for the high quality workmanship and intricate details exhibited in all of his houses. His homes are known for their state-of-the-art amenities and technology. Mark attends home trade shows, including the International Builder's Show, throughout the year and reads trade magazines and other technology resources to keep up to date and ahead on the latest home trends and technology. To Mark, building a home is not just a job…it is his passion. In choosing Action Builders for your custom home, you will get the president of the company monitoring your home on a daily basis and your home will not be assigned to a supervisor or a project manager. Mark takes personal pride in all of his custom homes and builds them as if he were going to be living in them.
Action Builders is the Basement Expert in Madison County. We have many years of experience building basement homes and have thoroughly researched the best products and processes to use. We have experience building basement homes on what could be considered very challenging lots including rock, slope development, and steep elevations.   We can also incorporate a safe room in the basement built from concrete poured walls and rebar and/or insulated concrete forms (ICF). Why trust your basement to just anyone? Call the basement expert with proven experience.
Of course basement homes are not the only homes we build….we also build raised block fill and crawl space homes.  We build our custom homes to match our customers wants and needs.
Some features we can incorporate in your new custom home are gun safe, floor safe, hidden room, elevator, swimming pool (indoor and outdoor), media room, outdoor kitchen, putting green, retractable screens for your covered porches, steam shower, generator …the list of possibilities is absolutely endless!  This list does not include all the "green" energy savings features and aging-in-place features we can also incorporate.
Our custom homes start at 3100 SF heated and cooled (not including the garage(s) and porches).  We are not currently accepting any remodel projects and are solely focusing on new construction.
The prospect of building a new home can be intimidating. Mark walks his customer through the process every step of the way to make it a fun and enjoyable adventure. Mark is glad to meet any potential customer at one of our current homes under construction where they can see the process in different stages of construction.
Mark earned a residential home builders  license in January of 2003. Before custom building homes he worked as a remodeler for over 10 years part-time and then full-time.
Action Builders Inc. is a member of the Huntsville/Madison County Builders Association, the Better Business Bureau and the Madison and Huntsville Chambers of Commerce.
Action Builders has been through the vetting process with the Veterans Affairs office and is a VA-approved builder.
Mark and Diane are licensed real estate agents (since 2006) and currently hold their license with Rosenblum Realty Inc.  They work with the customer that wants to build a custom home but hasn't found a lot and/or property.   That's where they come in and help you find the "perfect" lot and/or property that matches what your family is looking for.   When you are ready to list and sell your existing home, Mark & Diane can help with that also!
Mark and Diane earned a "Certified Green Professional" (CGP) designation from the National Association of Home Builders (NAHB) in August 2009. Mark has been incorporating "green" products in his homes for years with the use of tankless water heaters, low flow showers, toilets, and irrigation systems, indoor air quality fresh air exchange systems, high efficient heating and cooling systems, closed cell and open cell and blown fiberglass in wall insulation, high efficient low e windows, tech shield on roof decking for lower attic temperatures, insulated garage doors, conditioned crawl spaces and attics, compact florescent lighting, geo thermal HVAC units, and insulated concrete forms (ICF).  Action Builders is a committed Leader in Green Building.
Mark was selected by the Huntsville/Madison County Builders Association to build the 2010 Showcase Home in Midtowne on the Park in Huntsville.
Mark earned the Graduate Master Builder (GMB) designation from the National Association of Home Builders in November 2011.  He is one of only 3 builders in North Alabama who saw the importance of higher education in the building industry and pursued and earned this master builder designation.   Education is very important to Mark and learning new processes and ways of doing business is something he continually works on.
Mark and Diane earned the initial Certified Aging-In-Place Specialist designations (CAPS I and II) from the National Association of Home Builders in 2013.    To further their knowledge and expertise with aging in place they attended training in 2020 and received the CAPS III designation.   Whether you are planning ahead for aging parents or for your own future needs an Aging-In-Place home is one that accommodates inevitable physical changes that can occur with aging.  If you are like the majority of Americans over the age of 45, you want to continue living in a familiar environment throughout your maturing years.  Aging-In-Place means getting to live in your home safely, independently, and comfortably, regardless of your age or ability level.  Working with a certified builder who is experienced in Aging-In-Place homes is important as there are so many features and options to consider.  It is definitely less expensive to incorporate these options while the home is being built instead of having to come back at a later date and do a more expensive remodel as the needs arise.  As a Certified Aging-In-Place Specialist (CAPS) professional, we have the answers to your questions.  We have been taught the strategies and techniques for designing and building aesthetically pleasing, barrier-free living environments.  We enjoy working with our pre-sale customers in planning and building a custom home where our customer can gracefully age in place in the comfort of their own home.
In 2013 Mark was selected to join the exclusive Southern Living Custom Builder Program, which is part of the Southern Living TM magazine.  There are fewer than 100 builders nation-wide in the Southern Living Custom Builder Program and we are honored to be a part of this program.
Mark has served on the Board of Directors for the Huntsville/Madison County Builders Association since 2007.  He served as President of the Association in 2014.  In 2015 he was elected to serve as a National Director with the National Association of Home Builders (NAHB) and continues to serve in that capacity.  He has also served as Chairman of the Governmental Affairs Committee and President of the Home Builders Foundation which, as one of its many roles, provides scholarships to students pursuing a career in the building industry.
Action Builders is also a member of the Pacesetters Builder 20 club, which was created in 1994 by the National Association of Home Builders.  The clubs, with membership grouped according to business similarities, offer a powerful networking and educational opportunity in a collaborative format.  Members gather at locations around the country twice a year to share their experiences and knowledge, help each other improve client services and business operations and problem solving with a goal of raising home building standards.  The Builder 20 groups are an exclusive, focused, think tank and research organization for select groups of builders.  NAHB has a membership of over 175,000 from the nation's largest builders to "boutique" builders.  Only 50 Builder 20 groups exist.  Since the membership consists of builders from throughout the country, members do not compete with each other.  Builder 20 groups consist of builders who are committed to improving their home building experience on all levels for their customers.
"We Make It Happen"