The Action Builders Team
…Your Basement Expert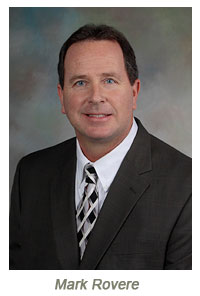 Mark Rovere, president of Action Builders Inc., has always had a desire to build and create. He quickly developed a reputation for the high quality workmanship and intricate details exhibited in all of his houses. His homes are known for their state-of-the-art amenities and technology. Mark attends home trade shows, including the annual International Builder's Show, throughout the year and researches technical brochures, trade magazines, and other resources to keep up to date and ahead on the latest home trends and technology. To Mark, building a home is not just a job…it is his passion.
In choosing Action Builders for your custom home, you will get the president of the company monitoring your home. Mark takes personal pride in all of his custom homes and builds them as if he were going to be living in them.
Action Builders is the Basement Expert in Madison County. We have many years of experience building basement homes and have thoroughly researched the best products and processes to use. We have experience building basement homes on what could be considered very challenging lots including rock, slope development, and steep elevations. Due to our experience, we can deliver a basement home to our customer that is finished just as nice or nicer than as the rest of the home. We can also incorporate a storm shelter or safe room in the basement built from solid concrete poured walls and rebar, insulated concrete forms (ICF), and Superior Walls. Why trust your basement to just anyone? Call the basement expert with proven experience.
Some other features we can incorporate in your new custom home are gun safes, floor safes, hidden rooms, elevators, swimming pools (indoor and outdoor), media rooms, outdoor kitchen, putting green, Phantom screens for your covered porches, steam showers, generators, radiant flooring for your tiled areas…the list of possibilities is absolutely endless!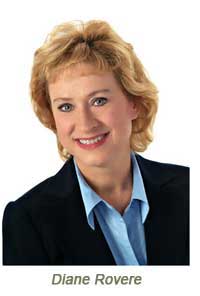 The prospect of building a new home can be intimidating. Mark walks his customer through the process every step of the way to make it a fun and enjoyable experience. His customers like the fact that he is available after "normal" business hours and on the weekends for any of their questions or concerns or to just talk about their home being built. Mark is glad to meet any potential customer at one of our current homes under construction where they can see the process in different stages of construction.
Mark earned his general contractor's license in January of 2003. Before building custom homes he worked as a remodeler for over 18 years part-time and then full-time.
Action Builders Inc. is a member of the Huntsville/Madison County Builders Association, the Better Business Bureau, the Madison and Huntsville Chambers of Commerce, and the Heritage Chapter BNI.
Action Builders was selected by the Huntsville/Madison County Builders Association to build the 2010 Showcase Home in Midtowne on the Park in Huntsville. You can view pictures of this beautiful home on the home page.
Action Builders has been through the vetting process with the Veterans Affairs office and is a VA-approved builder.
Mark and Diane earned a "Certified Green Professional" (CGP) designation from the National Association of Home Builders (NAHB) in August 2009. Mark has been incorporating "green" products in his homes for years with the use of tankless water heaters, low flow showers, toilets, and irrigation systems, indoor air quality fresh air exchange systems, high efficient heating and cooling systems, closed cell and open cell and blown fiberglass in wall insulation, high efficient low e windows, tech shield on roof decking for lower attic temperatures, insulated garage doors, conditioned crawl spaces and attics, compact florescent lighting, geo thermal HVAC units, and insulated concrete forms (ICF). Action Builders is a committed Leader in Green Building.
Mark earned the "Certified Graduate Builder" (CGB) designation from the NAHB in March 2010. He earned the "Graduate Master Builder" (GMB) designation from the NAHB in November 2011. He is one of only five builders in this area who saw the importance of higher education in the building industry and pursued and earned this master builder designation.
Mark and Diane earned the "Certified Aging in Place Specialist" (CAPS) designation from the NAHB in November 2013. In 2013 Mark was selected to join the exclusive Southern Living Custom Builder Program which is a part of the Southern Living™ magazine. Mark has served on the Board of Directors for the Huntsville/ Madison County Builders Association since 2007. He is serving as the President for 2014.
"Come Home to Quality"